Photo: 'Mww Mww' story box
(Ref: 'Opening doors, opening books' Bookstart Superbox Conference 2015, smalltalk (spring 2016) pg 18 – 20)
Activities for all the family…
Here at Early Years Wales, we've put our thinking caps on and put together the following list of useful links that aim to keep the whole family engaged and happy whilst spending time at home during the coronavirus outbreak.
Keep checking back for new ideas as we'll be adding to it all the time…
smalltalk magazine
We've been going through the archives and have pulled out some activities that we thought you may like to try at home.
To discover more about our quarterly magazine head over to our shop
Foundation Phase: Talking Point, Mystery Box, smalltalk, (summer 2017) pg 10 -11
…follows the lead of Canal Playgroup in Powys who incorporated an entirely child-led 'Mystery Box' into their Foundation Phase planning.
To read the article in full, please download the PDF here
You may also be interested in:
Foundation Phase: Talking Point, Developing creativity and language through open ended play, smalltalk, (summer 2018) pg 5 -7
Download a copy here
Cardiff Deaf Creative Hands: Building bridges, removing barriers, smalltalk, (summer 2017) pg 14 -17
On Saturday 18 February 2017, Cardiff Deaf Creative Hands was officially opened by the Children's Commissioner for Wales, Professor Sally Holland. This innovative community programme was set up to support the needs of children who are deaf or hard of hearing and their families. We were honoured to be asked to participate in the day and provide some sensory play activities that you can do at home for little or no cost.
To read the article in full, please download the PDF here
The Magic of Story Time, 

small

talk, (winter 2016) pg 18 -21
This article gives some great tips on how parents and carers can easily engage with and encourage children to explore stories in a range of different ways. Who doesn't love the magic of story time?!
To read the article in full, please download the PDF here
Introducing Welsh to Children with Additional Learning Needs, smalltalk, (spring 2019) pg 11 -13
We look at how one Early Years setting is working to provide equity in and access to Welsh Language learning to all members of their community. Complete with a sensory story session on page 13!
To read the article in full, please download the PDF here
Opening Doors, Opening Books, smalltalk, (spring 2016) pg 18 -21 
…reports on the Bookstart Superbox Conference 2015 and how the Bookstart Message has been embedded into our Learning Through Play programme and how it can be enjoyed at home.
 To read the article in full, please download the PDF here
Welsh Active Early Years 
Although our Active Together Wales sessions are currently on hold, we will aim to share activities that families can continue to use at home that all support movement and physical activity.
Play in early years is how young children learn and make sense of the world and the ideas we send out should encourage quality, shared time together whilst supporting your child's development.
Encouraging children to love movement is really important and you can help this by giving them access to playful activities. Use this time at home to share stories, sing, say rhymes together, tell and read familiar and new stories like the Bear Hunt. It really does support your child's understanding and development.
Have a try at these below… & don't forget to share your creations with us: WelshActiveEarlyYears@earlyyears.wales
Building Blocks activities
We shared on both our Welsh Active Early Years Facebook and Twitter pages recently of some outdoor activities from Building Blocks that you could try in your own garden or out on your daily exercise! Give them a try…
🎨 Mud Play

Neath Port Talbot Inclusion Service – COVID-19 booklet
The Neath Port Talbot Inclusion Service has put together a fantastic document of how you can help support your children during the COVID-19.
Includes tips on how to talk to young children about COVID-19, play-based activities & calming games that can be played during this time… plus much more.
Access this document through the link below:
Cwlwm
This leaflet aims to provide parents with ideas to continue to engage children with the Welsh language at home
You can download a PDF version here
#AcademiAdref
100 things to do indoors
'Hwb, the FPEN zone and developments with the Curriculum for Wales 2022′
Free educational tools and materials that you can access from home:
'Pori Drwy Stori'
The 'Pori Drwy Stori' is an exciting bilingual programme aimed at supporting children's literacy and numeracy and provides resources to use in both the classroom and at home, encouraging parents to continue in their vital role as partners in their children's learning.
#UnitedByBooks | #LlyfrauYnYno
#UnitedByBooks – a social platform by Booktrust to share children's reading tips, activities and content to support the millions of families around the UK who will be spending more time at home following the Covid-19 outbreak.
Families will be able to find ideas and activities in Welsh and English via the #LlyfrauYnUno #UnitedByBooks hashtags.
More information on #UnitedByBooks here: https://www.booktrust.org.uk/news-and-features/news/news-2020/unitedbybooks-leading-childrens-reading-organisations-authors-and-illustrators-come-together-to-support-families-at-home/
BookTrust Cymru HomeTime
Introducing… BookTrust Cymru HomeTime!
Includes… lots of fun rhymes, songs, stories, games & activities from great authors, illustrators and storytellers across Wales.
Can be enjoyed by the whole family and are available in both English and Welsh.
Explore more here: https://www.booktrust.org.uk/hometime-cymru
TTS – Home Learning Activities
TTS have created a curriculum-focused independent learning resource with over 40 home learning activities all planned and all prepared!
https://www.tts-group.co.uk/home+learning+activities.html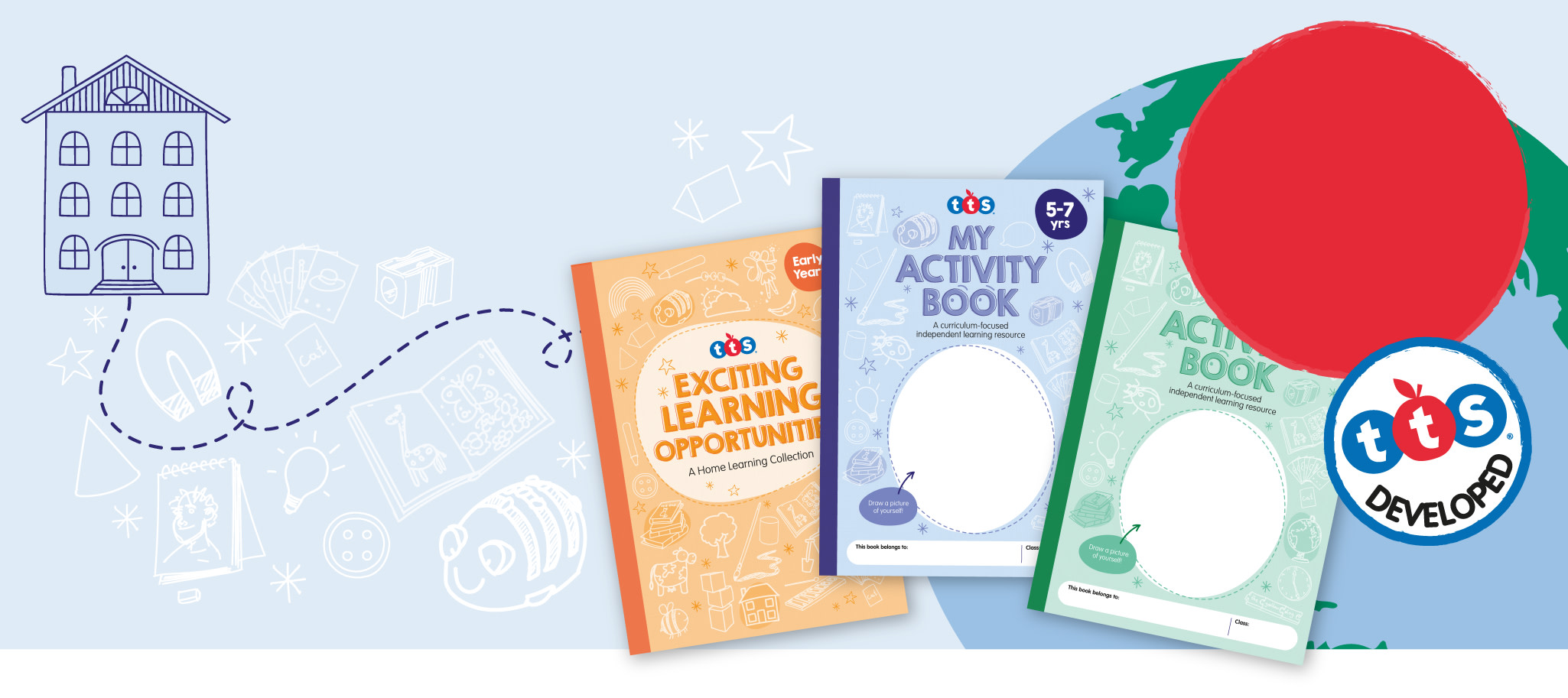 Change4Life
Change4Life was launched in 2009 as part of a national ambition set out in the government's Healthy Weight, Healthy Lives (2008).
It aims to ensure parents have the essential support and tools they need to make healthier choices for their families.
Indoor activities that can be done at home can be found here:
https://www.nhs.uk/change4life/activities/indoor-activities
Play Wales
Play Wales: When faced with uncertainty, playing helps to develop children's resilience and dealing with stress/anxiety. Play provides effective strategies for dealing with uncertainty and contributes to good physical and mental health.
Play Wales want your indoor play ideas on video. If you'd like to get involved and help other families at this tricky time email: info@playwales.org.uk
Playful Childhoods
Playful Childhoods have provided 35 ideas for playing at home, along with messy play ideas including making gloop and mudpies:
Getting messy is a natural part of childhood, but if you would like some advice on how to deal with messy play, this should help with any concerns you have:
Tips on how to deal with messy play
Joe Wicks – The Body Coach
Joe Wicks, The Body Coach, has said he will be running virtual PE classes to make sure children are keeping fit from home as schools close for the foreseeable future amid the coronavirus pandemic.
Join Joe every Monday to Friday at 9am for his live PE workout on his own YouTube channel:
https://www.youtube.com/channel/UCAxW1XT0iEJo0TYlRfn6rYQ
Yogini's Yoga Training
Yogini's Yoga Training: mission is that yoga for health, mental and emotional wellbeing is available to all children regardless of ability or socio-economic background.
They are here to support your physical health and mental wellbeing during the Coronavirus and has lots of free online resources and activities for children and parent/carers to get involved in!
Techniquest
Techniquest are holding online mini demos through their social media pages and website at 12pm every afternoon.
Some will be ones that you can try at home, and others will be using materials that you can only find at Techniquest.
These videos will be streamed through their YouTube channel, as well astheir Facebook, Twitter and Instagram pages. Alternatively, you can find them all on their website here.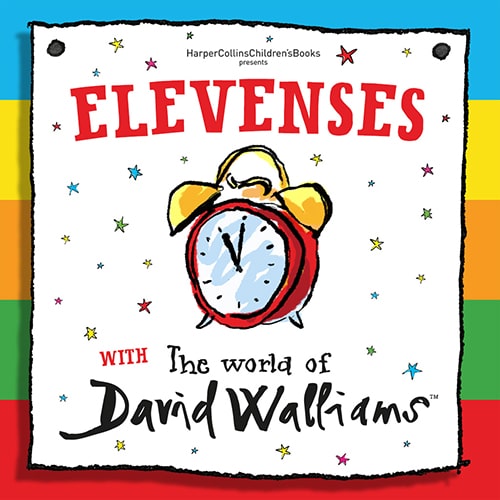 The World of David Walliams
The World of David Walliams is releasing an audio story from The World's Worst Children every day for the next 30 days for FREE!
Check out the latest one here: https://www.worldofdavidwalliams.com/elevenses
This Girl Can
This Girl Can website have provided free workouts & activities you and your children can do at home to help keep you active, which do not require complex equipment.
The Disney Dance-Alongs includes dance videos to well known Disney tunes! You and your children can learn their moves or put your own spin on their routines.  At the end of the day, it's about breaking a sweat while having a bit of fun.
Visit their website & get started: https://www.thisgirlcan.co.uk/activities/
Twinkl
Twinkl have free educational resources available on their website for parents to use in the home with their child, while most schools/nurseries now closed.
These are all targeted at different age ranges – from the early years right up until the age of 11.
Free resources & taster packs can be found here:
#MindfulnessForChildrenChallenge
Developing mindfulness is important and, in these stressful times, it gives children the tools to deal with the stresses and anxieties of life in a powerfully positive way.
The #MindfulnessForChildrenChallenge is an opportunity for children to try a number of strategies, find what works for them and use them as required.
Sign up to the Educations Voice newsletter to receive these blogs daily: https://educationsvoice.wordpress.com/
Active for Life
Active for Life includes a great source of articles, activities and resources designed to help parents give their children the right start in life through the development of physical literacy.
Sign up to receive their regular newsletter at:
Why not see how many of these you can complete…
Play indoor hide and seek.

Make decorations, create a playlist, and throw a family dance party.

Try a new cookie or cake recipe. Bonus idea: Set up a camera or smart phone and film a cooking show!

Build a treehouse.

Make a mancala counting game with an egg carton.

Go camping in the living room.

Play board games.

Design and go on an indoor treasure hunt.

Plan a family garden.

Make ice cream in a bag.

Make slime.

Set up an in-home nail salon and try some nail art techniques.

Dress up in your best clothes and have a fancy dinner.

Make a piñata.

Make friendship bracelets.

Make and blow bubbles.

Teach your pet a new trick.

Make rock candy.

Have an indoor picnic.

Listen to an audiobook or podcast.

Try Cosmic Kids Yoga.

Make paper fidget spinners.

Create your own bingo cards and have a bingo tournament.

Create a family tree.

Let your kids write and direct a stop-motion movie.
26. Learn and play a new card game
27. Teach yourself to juggle
28. Practice origami, or the art of paper folding.
29. Play with magnets on a cookie sheet
30. Make a maze on the floor with painter's tape.
31. Play with sidewalk chalk.
32. Play indoor volleyball or soccer with balloons.
33. Have a pizza party
34. Make paper airplanes and see whose plane flies the farthest.
35. Play dress up with mom and dad's clothes.
36. Make your own popsicles.
37. Go in your backyard and look for four-leaf clovers.
38. Write a secret message in invisible ink.
39. Play "I Spy" inside or out the window.
40. Clean out your closets.
41. Facetime or Skype with family or friends.
42. Have breakfast in bed.
43. Have a tea party.
44. Make a water sensory bag.
45. Make some play dough.
46. Create a nature scavenger hunt in your back garden
47. Play "The Floor is Lava."
48. Snuggle on the couch and read your favourite books.
49. Rearrange or redecorate your room.
50. Play in a bubble bath.
51. Have a pillow fight.
52. Make an indoor obstacle course.
53. Have a family music night.
54. Build a giant fort out of blankets, chairs and pillows
55. Paint with Kool-Aid.
56. Put on a puppet show.
57. Make a scrapbook
58. Play marbles on the floor.
59. Do a puzzle.
60. Fold clothes together.
61. Create a new dessert.
62. Put on your bathrobes and play spa day.
63. Play 20 Questions
64. Create creatures out of pipe cleaners.
65. Make a treasure bottle.
66. Decorate a T-shirt.
67. Write letters to family and friends.
68. Build a bridge or building with toothpicks or Q-tips
69. Play hangman or tic-tac-toe.
70. Make a time capsule! One day your kids can use it to tell their kids all about this craziness.
71. Hwb – most children have log in's and there are a variety of educational games.