Take a look here at some of the news & updates surrounding the sector that have caught our eye these past couple of weeks…
All Wales Safeguarding Procedures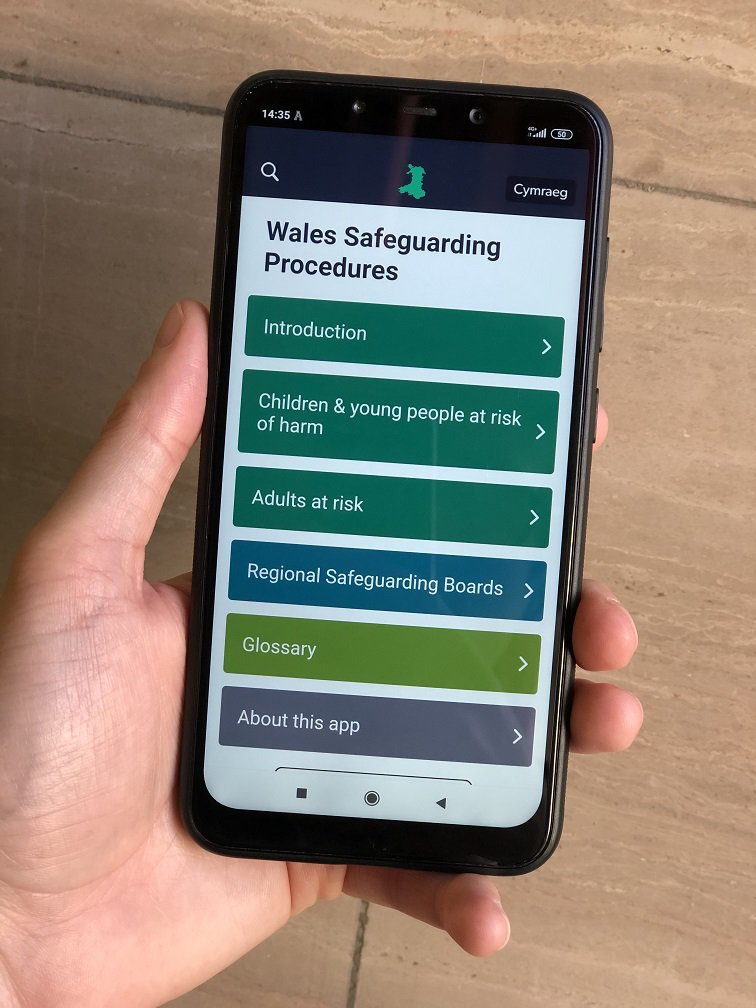 Just a reminder, that the All Wales Safeguarding Procedures are now officially live and are available to view via app only.
The procedures detail the essential roles and responsibilities for practitioners to ensure that they safeguard children and adults who are experiencing, at risk of abuse, neglect or other kinds of harm.
The Wales Safeguarding Procedures will guide safeguarding practice for all those employed in the statutory, third (voluntary) and private sectors in health, social care, education, police, justice and other services.
They apply to all practitioners and managers working in Wales, whether employed by a devolved or non-devolved agency, and whether in paid or unpaid work.
The Wales Safeguarding Procedures app are available for download now via the Apple App Store and Google Play Store. They can also be viewed in English at www.safeguarding.wales and in Welsh at www.diogelu.cymru.
We Care Wales
Did you know there are a variety of careers available working with children? Help inspire the next generation to reach their full potential.
Wales will need thousands more people to work in caring roles with adults and children by 2030 if it is to keep pace with the growing demand for care services and provide support for communities across the country.
The WeCare campaign aims to show the variety of roles and career progression opportunities available. By using real care workers, the campaign focuses on the challenges they face, as well as what makes their work rewarding and worthwhile.
Amanda Calloway has been working as a childminder for 12 years. She says: "I used to work in banking, in quite a stressful role, but after having my children, I decided to look into childminding temporarily.
"Twelve years later I'm still at it. It's allowed me to access education alongside running my business and as I work from home, it's flexible enough to fit around my life.
"I enjoy running and being outdoors, so I take the children to the nature reserve, the woods or the beach as much as possible. It's a rewarding career, even though it's hard work. To have the opportunity to shape the future of children's lives is fantastic."
For more information about some of the roles available and to see examples of real people who work in Wales and those they support, visit WeCare.wales. This website will be updated frequently, with further details and useful information.
BookTrust Cymru's Big Rhyme Time
Early Years Wales are proud to be sponsoring BookTrust Cymru's Big Rhyme Time, which is taking place across Wales, from 10–14 February 2020.
The Big Welsh Rhyme Time is a Wales-wide celebration of songs and rhymes. It aims to promote and encourage fun and enjoyable rhyme sharing activity for children in Wales aged 0-5, in Welsh and English.
To celebrate the second year of the Big Welsh Rhyme Time, BookTrust Cymru are giving away over 20,000 stickers and certificates to practitioners working with children and families in Wales.
Sharing rhymes and songs can help children develop speaking, listening and language skills and give them a headstart when they begin to learn to read. Rhyming can also help build children's confidence to speak, sing and join in. And it's also a great way to have fun!
Register for the Big Rhyme Time here and receive your FREE certificates & stickers!
Safer Internet Day 2020
Another date for your diaries in February, members! The next Safer Internet Day will be held on Tuesday 11th February 2020.
Welsh Government has collaborated with UK Safer Internet Centre to provide bilingual education packs for settings, schools and other organisations working with children to mark Safer Internet Day 2020.
These are now available on Hwb in both Welsh and English here.
30th Anniversary of the United Nations Convention on the Rights of the Child (UNCRC)
It was the 30th anniversary of the United Nations Convention on the Rights of the Child (UNCRC) on 20th November 2019 and the 5 Early Years support organisations congratulate all who have respected and adopted it, incorporating it into everyday life.
The 5 Early Years support organisations in the UK and Ireland are Early Childhood Ireland, Early Years, Early Years Alliance, Early Years Scotland & us, Early Years Wales.
All 5 Early Years organisations hold the UNCRC at the heart of their work in aiming for every child to have the best possible start in life and to be able to thrive and reach their full potential.
Read the full statement on our news page here.
easyfundraising
Is your setting looking for an easy way to raise funds this Christmas? Over 185 Early Years Wales settings are using the UK's leading fundraising website easyfundraising to get free cashback donations whenever their parents shop online.
It's so easy, when anyone involved with your setting does their online shopping via the easyfundraising website or app with over 4000 retailers, they will receive free donations for your setting.
Nia from Croco-doco-dile Playgroup said: "It's a great way to raise funds – free and very easy to use. Our staff all use it, as well as parents and committee members. Seeing the money being paid into our account is very satisfying! We've used the money to buy resources for our playgroup. We recently bought new outdoor equipment for the children to enjoy."
For your setting to start raising sign up here –  it's completely free and it only takes 2 minutes!
…& as an added bonus this Christmas, easyfundraising and Lakeland are offering an opportunity for your setting to win a £50 donation & £25 Lakeland hamper!
To be in with a chance to win all you need to do is make sure your setting is registered and then get downloading the free app. For every person that downloads and logs in to theapp before December 15th, your setting will get an entry in the draw.
The more supporters who download the more entries you will get. Get tools to help you spread the word to staff, parents & setting supporters, here – https://www.easyfundraising.org.uk/early-years-wales
The National Lottery
The National Lottery are marking their 25th birthday by bringing people together.
They are offering people and communities with great ideas the chance to receive a grant between £100 and £1,000.
If you have an idea for an event or community activity or even if you want to buy something that will bring your community together, apply here today.
The deadline for applications is 6th December 2019.
CIW SASS
Don't forget, we are here to support childcare and play providers throughout their Self Assessment of Service Statement (SASS) process.
The SASS will OPEN on January 6th 2020, and CLOSE on February 4th 2020. All childcare and play providers are required to complete a SASS, as this forms part of an annual data collection.
Contact details for each of our regional offices can be found here.
Early Years Wales Accident & Incident Book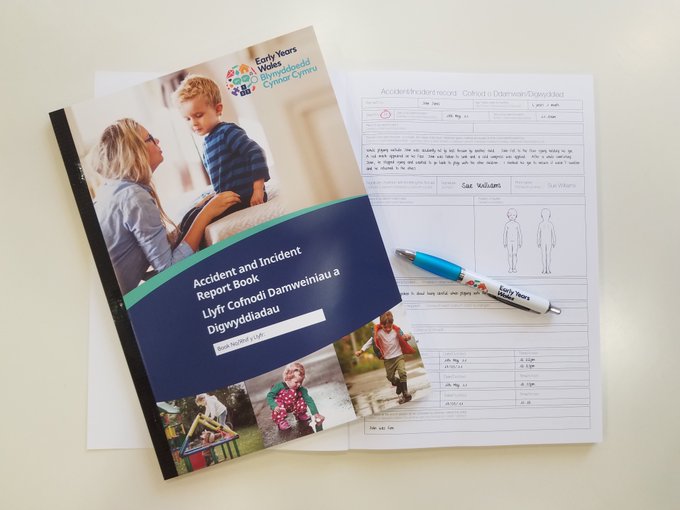 Since we've had our Accident and Incident Book updated, they have been flying off our shelves!
This updated version includes more pages and is even better better value. Plus, we have added a handy page at the end to remind you when you are low!
See for yourself & purchase yours here.
Vacancies
Early Years Wales are currently recruiting for a Professional Learning and Development Officer who will support the relaunch of our training department and manage its development as a successful, vital service to the Early Years workforce in Wales.
For more information & to view the full job description, please click here.
Closing date: on-going
… & don't forget members, we will advertise any vacancy you have in your setting on our website and social media pages for FREE!
Send your vacancy to info@earlyyears.wales and we will take care of the rest.
Events
Our Welsh Active Early Years Play to Learn introducing Active Baby and You session is taking place in Newport this Saturday (30th Nov) & we look forward to seeing all those booked on!
The day will consist of a fun approach to physical activity & well-being. All providers will also receive a FREE Play to Learn pack to use with the children in their care.
Keep a look out for more of these sessions in the New Year members – one could be coming to a county near you very shortly!
…& finally
It was #WorldNurseryRhymeWeek last week!
How many of these nursery rhymes can you guess in the form of emojis?!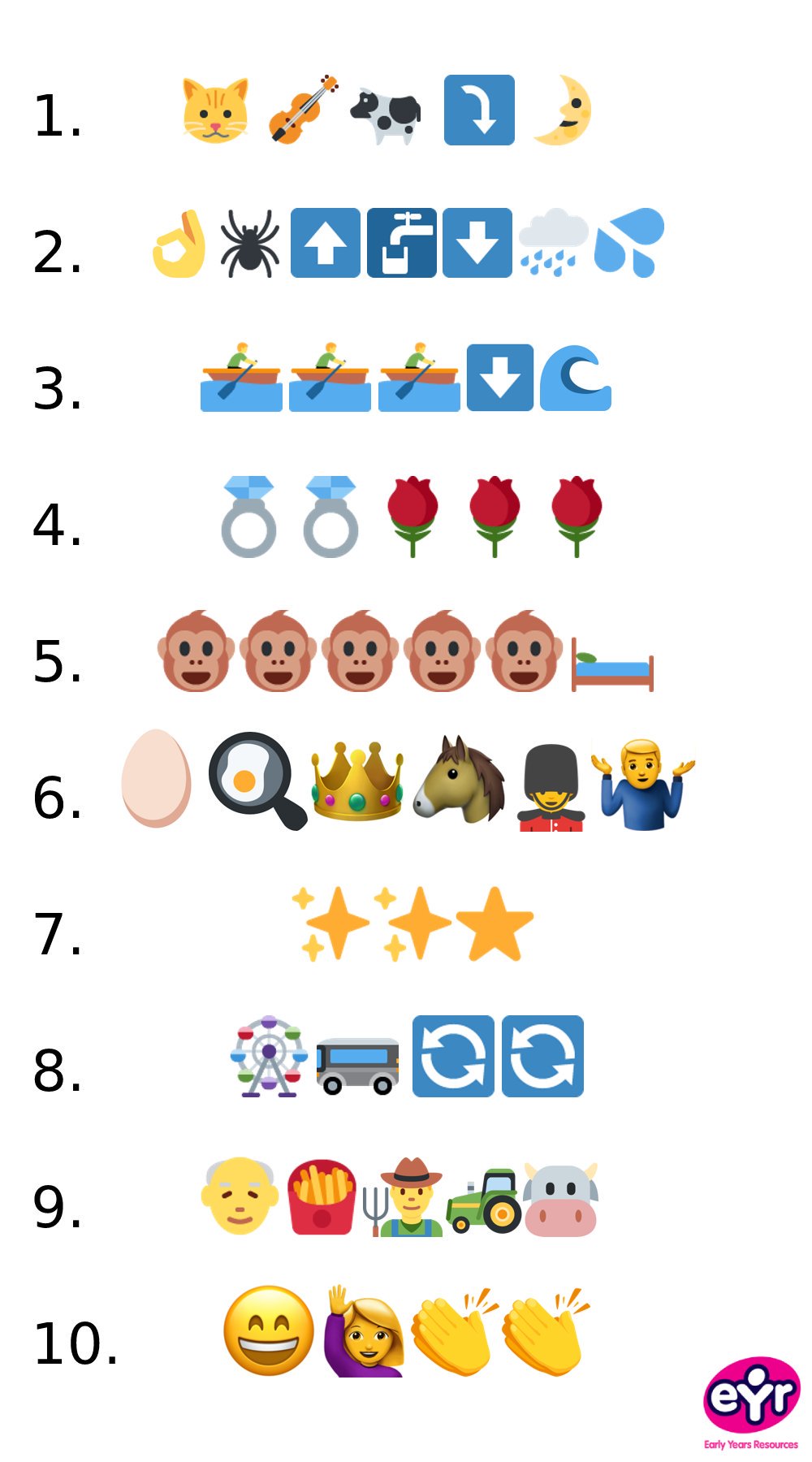 Provided by Early Years Resources