Take a look here at your final early years news round up of 2019…
smalltalk – Winter 2019
We're super excited to see the latest issue land on our desks this week. Have you received yours yet?
Published quarterly since spring 1986, and mailed free of charge to all Early Years Wales members. smalltalk is the must-read title for early years education and early years childcare providers in Wales.
Whether you are looking for ideas to implement within the setting or to help you with your training and development, wanting to keep up to date with the latest curriculum changes or changes in legislation, our 28-page, full colour magazine is packed full of articles to inspire you to embed and inform high-quality practice, whilst continuing to run a successful business.
For a sneak peak of what is in store this issue, click here.
Foundation Phase Excellence Network Events 2020
Our Foundation Phase Excellence Network Events are back next year – starting with Denbighshire on 13th February 2020!
Denbighshire – 13th February 2020
The theme of this event is Creative Practitioners Nurture Creative Learners.
Do you find creativity and risk-taking liberating and exciting or incredibly daunting and challenging?
Nia Richards from the Arts Council of Wales Lead Creative Schools Scheme, with support from Foundation Phase teachers, will be speaking and delivering workshops on developing creativity.
Hannah Chivers from Welsh Government will be discussing 'Hwb, the FPEN zone and developments with the Curriculum for Wales 2022′
Plus, a copy of 'Geiriau Diflanedig' ('The Lost Words') by Robert Macfarlane and Jackie Morris for every delegate!
To book your FREE place, visit our Eventbrite page here.
Bridgend – 5th March 2020
For our Bridgend Foundation Phase Excellence Event on the 5th March 2020, guest speaker – Pavla Boulton, from University of South Wales (USW) will be discussing 'The Lost Words Project…Exploring the New Curriculum'
Guest speaker Hannah Chivers from Welsh Government will be back discussing 'Hwb, the FPEN zone and developments with the Curriculum for Wales 2022′
Also Kin Kindergarten will be delivering workshops on 'Documenting Outdoor Learning' & Booktrust Cymru will be discussing 'Pori Drwy Stori'
Plus, a copy of 'Geiriau Diflanedig' ('The Lost Words') by Robert Macfarlane and Jackie Morris for every delegate!
To book your FREE place, visit our Eventbrite page here.
Care Inspectorate Wales (CIW) | Self-Assessment of Service Statement (SASS)
In January 2020, all registered childcare providers will be required to complete their Self-Assessment of Service Statement (SASS) online.
In November, all providers were sent a letter guiding them through the process of setting up their CIW Online accounts.
If you have not had your letter yet, you will need to contact CIW – 0300 7900 126
For more information on the benefits of CIW Online, turn to page 4 of the latest issue of smalltalk or visit our dedicated SASS support page here, designed to help guide you through.
…& don't forget, 
The Cwlwm partnership (Early Years Wales, Clybiau Plant Cymru Kids Clubs, Mudiad Meithrin, NDNA Cymru and Pacey Cymru) are able to offer support to all providers completing their SASS – whether you are a member of a particular umbrella organisation or not.
A timetable of support sessions have also been arranged of what is happening in different areas across Wales. These range from evening drop in sessions to weekend workshops.
These can be viewed here, as well as contact details for each organisation.
(link will automatically display Excel spreadsheet)
Public Health Wales
Infection Prevention and Control Guidance for Childcare Settings in Wales (2019) is now available on the Public Health Wales website, as well as other resources including a checklist of measures to use during a potential outbreak of infection.
These resources are available for download here.
Alert for Charities – Charity Commission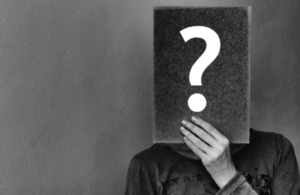 The Charity Commission have recently received several reports from charities who have been targeted by fraudsters impersonating members of staff, specifically attempting to change employees bank details.
Click here for more information and advice provided by the Charity Commission to charities, including what to do if you need to report a fraud.
easyfundraising
It's the last chance this week to WIN a £50 donation and a Lakeland hamper worth £25 for your setting with easyfundraising!
For a chance to win this fantastic price, encourage all parents/staff/supporters of your setting to download the FREE easyfundraising app before Sunday 15th December. Every entry gets your setting an entry into the draw, easy!
Register your setting at – https://www.easyfundraising.org.uk/early-years-wales
Reminder: All Wales Safeguarding Procedures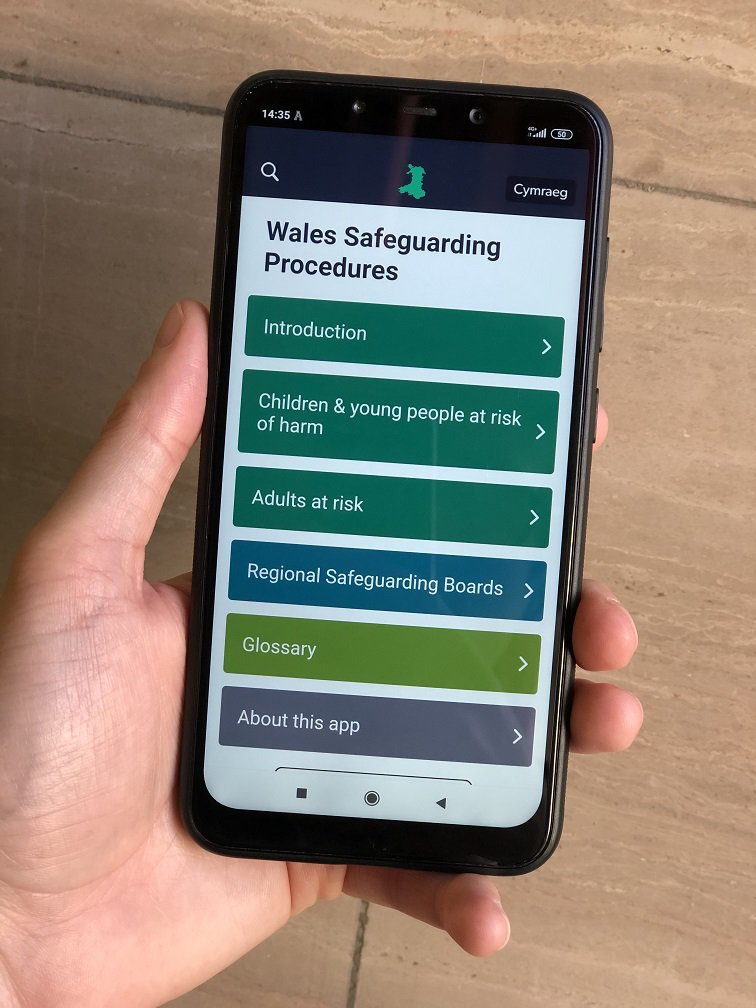 The All Wales Safeguarding Procedures are now officially live and are available to view by app or online.
The procedures detail the essential roles and responsibilities for practitioners to ensure that they safeguard children and adults who are experiencing, at risk of abuse, neglect or other kinds of harm.
You can access the app via the Apple App Store and Google Play Store. They can also be viewed in English at www.safeguarding.wales and in Welsh at www.diogelu.cymru.
Events
Creativity Unwrapped – understanding and encouraging creativity in early childhood education – 24th January 2019 @ Ely & Caerau Children's Centre, Cardiff
This regional conference looks to demystify and unpack the concept of creativity, looking at what it means in practice, and its value for those working with children.
Guest speaker Pete Moorhouse will explore what we mean by the term 'creativity', exploring the elements that contribute to its key characteristics as a concept.
Early bird prices for this event is available until the 15th December 2019.
More information on the event including booking details can be found through this link here.
Vacancies
Our members currently have the following vacancies:
Are you currently recruiting in your setting?
Don't forget members, we will advertise any vacancy you have in your setting on our website and social media pages for FREE!
Send your vacancy to info@earlyyears.wales and we will take care of the rest.
…& finally
Last but most certainly not least, Early Years Wales are pleased to announce the appointment of David Goodger as our new Chief Executive Officer.
David will take over from Jane Alexander when she retires at the end of February and we all look forward to supporting him in his new role.  He brings a wealth of experience and skills to the organisation and says:
"I am delighted to have been appointed to the role of Chief Executive Officer for Early Years Wales and to be working in support of young children and their families and carers after spending the last three years working at the University of Gloucestershire. Following a career that has included teaching, local authority project management and national management of programmes, I now look forward to working with the Early Years Wales team, our Trustees and members to support children's development and learning"